Sacred Games 2: Saif Ali Khan admits, 'I didn't like the second season'
Sacred Games 2 actor Saif Ali Khan admits, that he 'didn't like the second season'. The actor will be soon seen in yet another digital series Tandav, directed by Ali Abbas Zafar.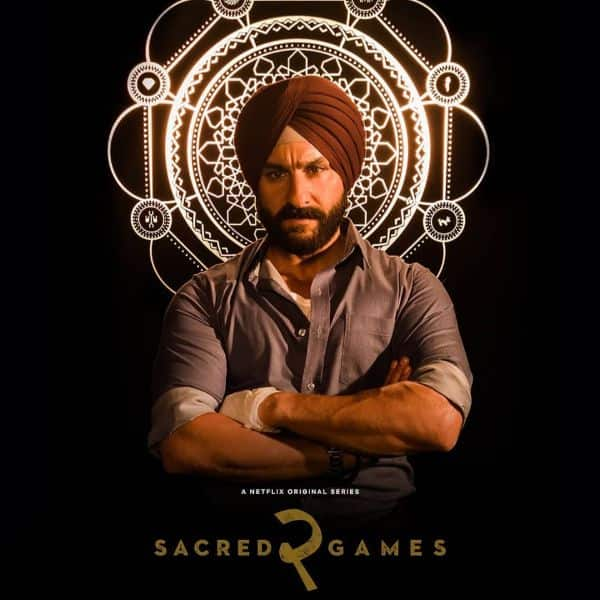 After being part of the gigantic digital series Sacred Games (both the seasons) Saif Ali Khan sort of reinvented himself. While the first season was tagged as path-breaking, the second season received much flak from all the corners and failed to surpass the first edition. The actor in a recent interview with mid-day, himself admitted that while he loved the first season, he did not quite like the second season of the show. "I didn't like the second season as much as the first," the actor admitted showing his candour.
Talking further about the show, "The first season was the most interesting thing I had ever seen on television from any country, especially Kubbra's [Sait] Cuckoo track and how she went on to do frontal nudity. The love story between Ganesh Gaitonde [Nawazuddin Siddiqui's character] and Cuckoo was phenomenal, as was the way sex was treated between them. For me, the way she played the character put the show into a league of its own." He also went on to add, "Many people said that they loved the first season, but felt that we lost the plot with the [track of] Guruji [Pankaj Tripathi's character].
The open-ended climax didn't go down well with the audience, although I liked it."
Interestingly, now the actor will be seen in yet another digital series. Titled Tandav, the series is based on the lines of American TV show House of Cards. "It is a show based on politics and is set on a massive scale. I don't want to use American examples, but it's along the lines of House Of Cards, [albeit] set within the framework of Indian politics. The plot takes into account various factions like Dalit politics and UP cops and the whole nexus between them," Siaf explained. He will be seen as a politician for the first time in his career. Tandav is directed by Ali Abbas Zafar. "My character is Chanakya-like, in the guise of a youth leader who comes from a privileged background and [aspires to] become the Prime Minister."